We update our human first aid knowledge so why not do the same for your horse? Get the latest veterinary recommendations on wound care, colic, biosecurity and more.
Stop Googling, stop panicking and stop getting bogged down with conflicting advice.
• Training from vets
• Help & support as you learn
• BHS Challenge Award certificate on completion
Join Our Horse First Aid Course
What Will I Learn On This Course?

• Knowing what's normal for your horse, vital signs and preventive health care and why you are the expert on your horse.
• The Horse First Aid Kit– what to include, products that you don't need and why.
Wounds and wound care – types of wounds, how to manage and care for a wound and which wounds need a vet
• Horsey emergencies – Nosebleeds, the Trapped Horse and Choke
• Colic – signs you might not know, what to do, what to tell the vet, colic surgery and making a colic plan
• Lameness including two BONUS training sessions from the amazing Dr Sue Dyson
• Eye conditions
• Infectious diseases including Equine Influenza and Strangles
• Biosecurity – practical suggestions, hints and tips to implement
• Worming
"The course is made for the busy equestrian"
– Sarah Elebert, Event Rider & Coach
Who is this course for?
• Horse owners
• Equine Professionals
• New/about to be owners
• Yard managers
• Grooms
How is this course delivered?

We have a host of learning resources to help you update your horse first aid knowledge and fit in with your life
✔️ Training videos recorded with our vets
✔️ Over ten hours of audio training recorded with our vets
✔️ Slides and downloadable workbooks
✔️ Summary cards and short videos to condense your knowledge
We have welcomed hundreds of owners, riders and equine professionals onto our horse first aid course…
"The podcasts are brilliant and the range of professional contributors are fantastic. I will be highly recommending to all my horsey friends and it is a must for horse owners or anyone working with horses."
– Catherine Goodwin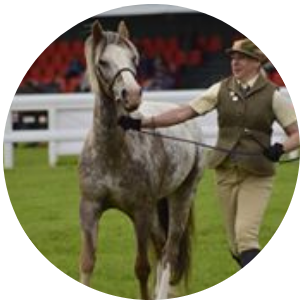 ""It is great to be presented by vets that are both very knowledgable but are also open minded on new treatments."
-James Berry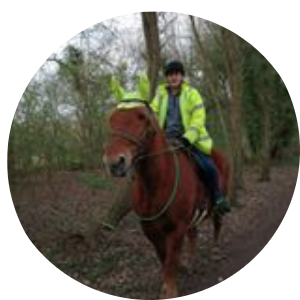 "Fantastic course, I can't recommend it highly enough. I learnt so much and was amazed by how much first aid for horses has moved on. A professionally run course, good learning materials, excellent vet who explained everything really well and answered so many questions by those attending. Anyone who works with or owns a horse should attend this course."
– Michelle Earle, Yard Manager