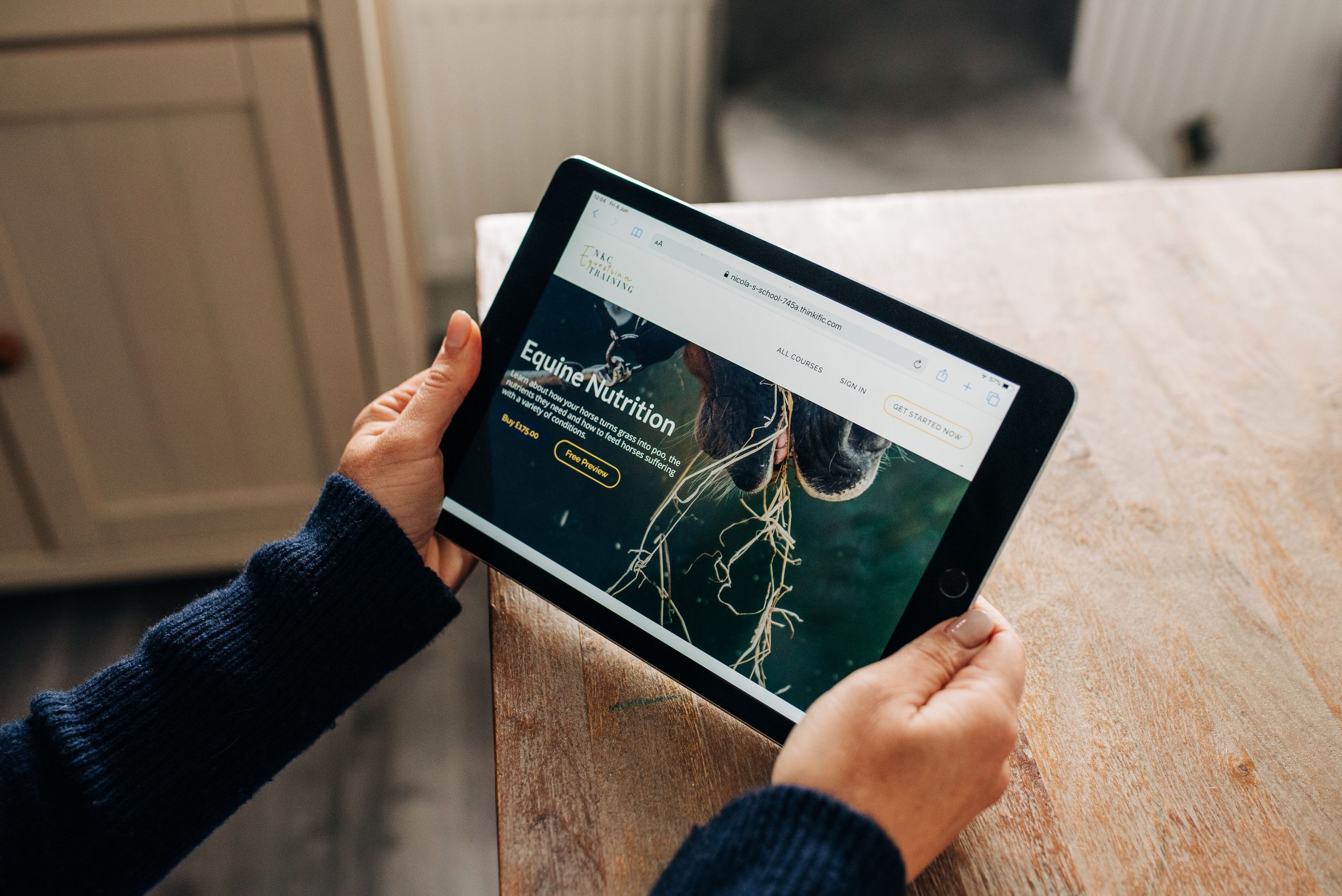 Do you invest your time and money to ensure your horse is as healthy and happy as possible?
Yet social media, yard chatter and self-doubt mean you're not sure what the right plan of action is if your horse develops an issue…
Did you know that many human first aid qualifications must be updated every two years to ensure the most up to date information is always being shared?
Yet horse owners often rely on things they were taught at Pony Club when they were a child or ask questions in a Facebook group…
That can lead to confusion around nutrition or common ailments and the chance you won't know what the right course of action is if your horse falls ill.
Don't risk a sick horse or waste your time wondering – tap into my expertise and the knowledge of experienced equine vets on my tried and tested online courses for horse owners.
We cover everything from equine first aid to laminitis, caring for horses throughout the seasons and nutrition. Read on for more information…
Horse First Aid Course – Part 1
Knowing normal for your horse, vital signs and preventive health care and why you are the expert on your horse.

The Horse First Aid Kit- what to include, products that you don't need and why.

Wounds and wound care – types of wounds, how to manage and care for a wound and which wounds need a vet

Horsey emergencies- Nosebleeds, the Trapped Horse and Choke

Colic – signs you might not know, what to do, what to tell the vet, colic surgery and making a colic plan

Lameness including one BONUS training sessions from the amazing Dr Sue Dyson

Eye conditions

Infectious diseases including Equine Influenza and Strangles

Biosecurity – practical suggestions, hints and tips to implement

Worming

Lameness – including a BONUS training from Dr Sue Dyson on The Ridden Horse Ethogram
"The course is MADE for the busy equestrian"
Sarah Elebert – Irish Event Rider and Coach
How is this course delivered?
You can access the course from your phone or laptop, with a variety of resources to make it easy to fit learning in around your horses.
On my course you'll receive:
✔️ Training videos recorded with our vets
✔️ Over ten hours of audio training recorded with our vets, so you can be learning as you muck out, walk the dogs or drive to work.
✔️ Downloadable workbooks to fill in at your own pace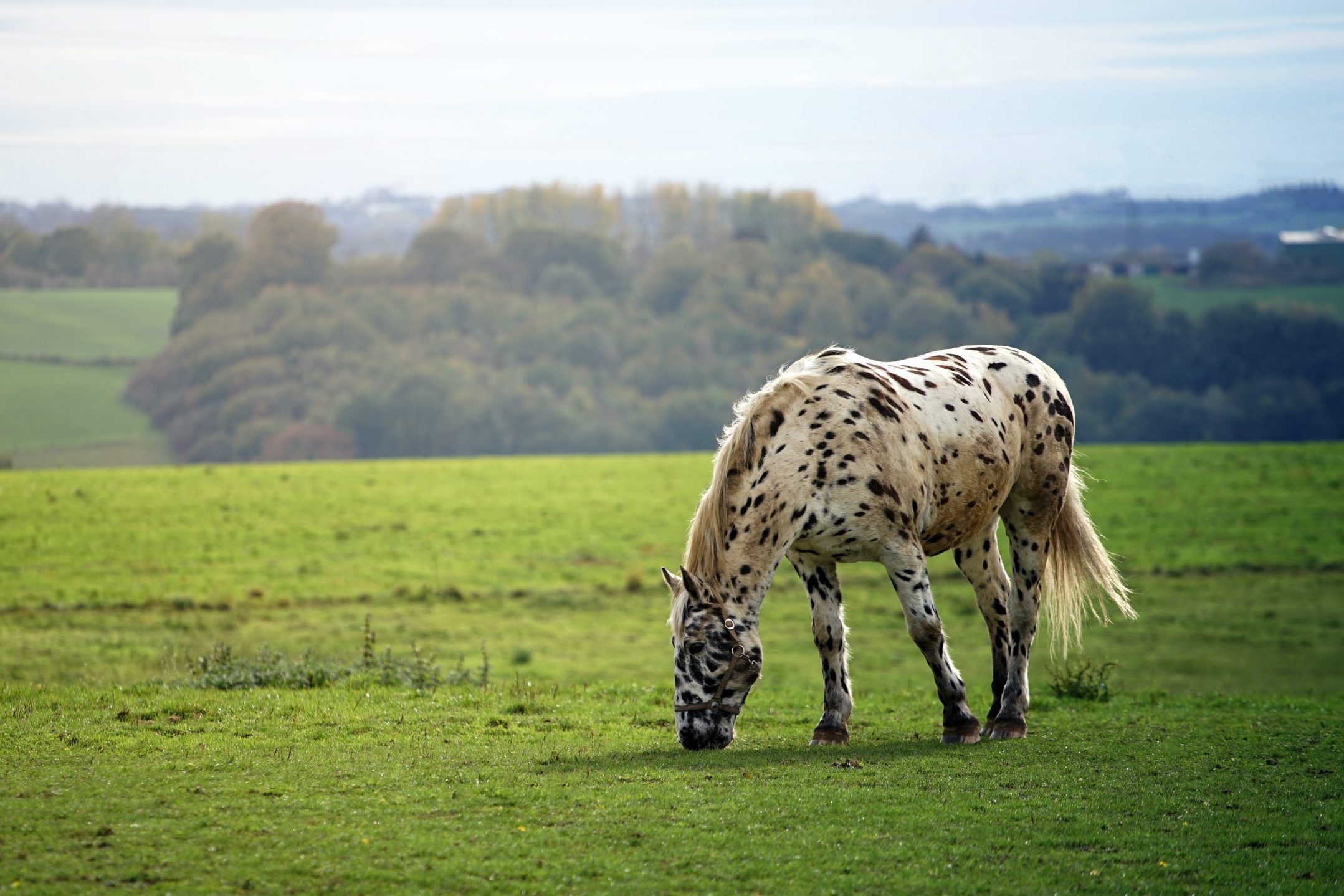 Horse First Aid Course – Part 2
• Feel ready to cope with emergencies such as colic, laminitis and tying up
• Understand hormonal conditions such as PSSM, EMS & PPID and respiratory conditions
• Understand common skin conditions such as sweet itch, hives and sarcoids
• Feel ready for more emergencies
• Update your knowledge on Equine Asthma and other respiratory conditions
• Understand skin conditions such as hives, sunburn and sweet itch
Equine Nutrition
• Understand what your horse needs and why
• Be able to make much better decisions on your horse's diet
• Feel more confident when feeding specific conditions such as laminitis
• The Equine Digestive System – how your horse breaks down it's food and the components of the equine gastrointestinal tract.
• Nutrients your Horse Needs and the complex relationship between these nutrients
• Hay, Haylage and Grass – what you need to know about the forage your horse is eating
• Forage Analysis – Why it is so vital to have your forage analysis and how to understand the results.
• Rationing- Deciding what to feed your horse
• Supplements – does your horse need these and understanding popular supplements.
• Understanding the feed bag
• Feeding for common conditions (including the good doer, the fizzy horse, the lazy horse)
• Feeding for clinical conditions (the laminitic, those with PPID and EMS, horses with ulcers and those with a history of colic)
"I have been out of the horse industry for a number of years, and had the desire to return to my first passion. I thought I better refresh my skill set and update my first aid after so many years, I came across NKC Equestrian Courses, I am so pleased I pursued it, Nicola and Kate are very knowledgeable and I learned so much from them.
I did 1 & 2 first aid, the great thing is I can go back and watch all the content at my pleasure. I am looking forward to enrolling in the Nutrition Course. Many thanks to the team at NKC Equestrian Training."
Jan Young
"I attended the first aid course and it was amazing; full of information and delivered so I could understand it. I found the head shaking very interesting as my horse head shakes and also the topic about Cushings has he also has this too.
The other topic was poison plants and I learnt a lot about how much is dangerous to horses. Cannot wait for next topic, I really enjoyed it."
Sonia Cannie