Attention Equine and Canine Practitioners 
Do you want to get more clients?
If this is you then it's time to discover the 5 step process to grow your business
Ever feel like an imposter?
Wonder why everyone else seems to have it all figured out?
Stressing about where you are going to find the clients?
I've seen it again and again, the struggle of physios and therapists who feel frustrated, defeated and OVERWHELMED.
But what if there was a way to set up and organise your business so that it felt easy?  So that you had time to enjoy with your horse or dog and you could profit from your passion as well.
This is a small part of what I will teach you inside The Expert Academy.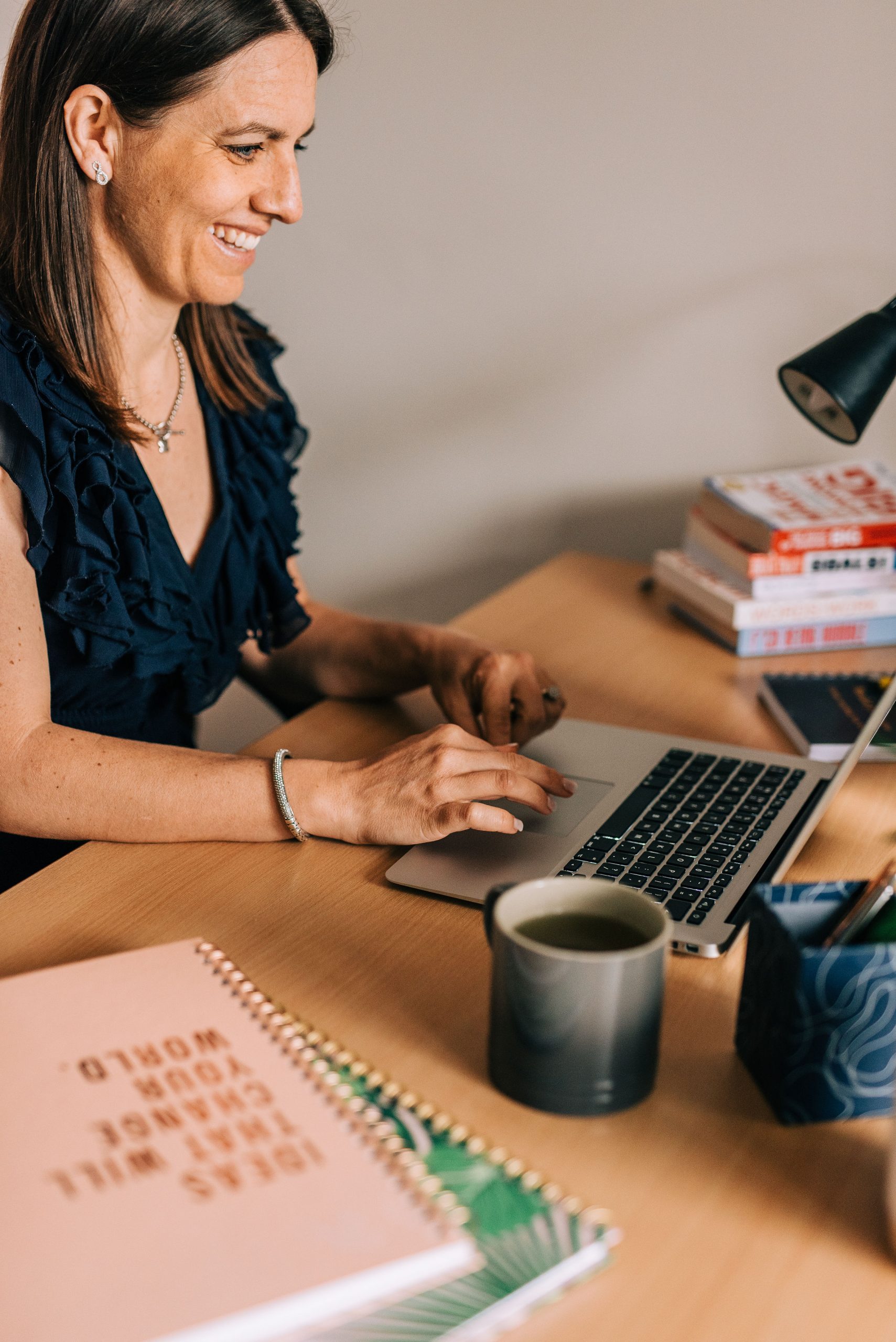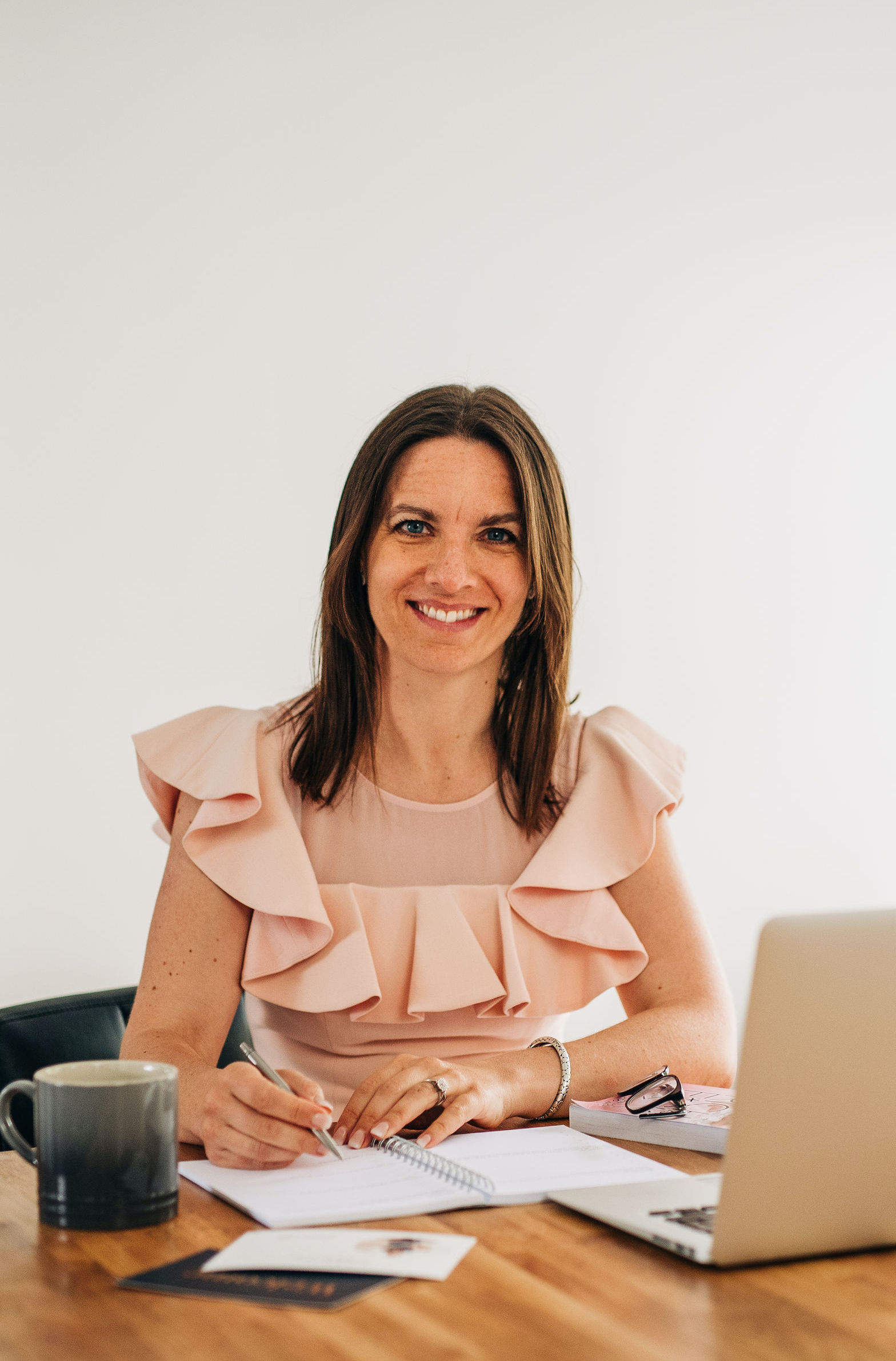 Establishing and growing your business as a practitioner is not a one size fits all approach.
You need more than a Facebook page and a handful of clients who are also friends.
I'll let you in on a little secret that nobody else is talking about…
You have to work on yourself to grow your business.
More certificates, more training and more modalities does not automatically equal more clients.
You probably covered a module on business as part of your training. And now you're expected to know it all. You are head of marketing, drowning in admin, running accounts and billing and treating horses or dogs all day long.
Just picture this…
Your diary is full
You are working with your dream clients
(who actually want your help)
Your bank account is reflecting your hard work
(finally!)
You have time for admin and fun
(like actually riding your own horse, enjoying long dog walks and time with friends and family)
It is ok to want to profit from your passion.
I know you are motivated, I know you want to make a massive difference to your clients. I know you have the skills to help them.
Let's be honest it can be totally overwhelming running a business as a practitioner.
It's time to learn how to set up and grow your business. It's a skill.
I help practitioners across the world by teaching them these skills.
This is the exact reason I created the Expert Academy
Start your journey to business success now today
The Expert Academy provides everything you need to transform your mindset and business strategy for you to action right away.
It is the business and mindset course for equine and canine practitioners that everyone is talking about. With almost 100 happy graduates in the last 2 years it is a proven course that offers fantastic results.
Here is how The Expert Academy is delivered
THE TRAINING 
✨ Motivating and inspiring training that you can implement with ease 
✨ Audio recordings of all the videos so that you can listen and learn on the road 
✨ Lifetime access to the entire course to go at your pace and revisit and redo modules as you need to
✨ Hours of CPD in the form of digital Horse First Aid and Equine Nutrition courses so you have everything you need for 2023 in one place. 
THE COACHING
✨ Clear action steps and exercises to work through on each step of the training
✨ Recorded sessions of live training so that you can hear real practitioners working through their blocks, and hear their comments and questions
✨ 10 x live group coaching calls with me and my hand picked guest experts
THE SUPPORT
✨ Access to our private community of practitioners
✨ Support from community managers (including me) to answer your questions and provide ongoing support
BONUSES:
BONUS 1 – Live Launching Made Easy
Swipe copy and my proven email sequence to let you launch a new income stream with ease (valued at £397)
BONUS 2 -Creating a freebie  A lead magnet or freebie is essential for business. Create an easy PDF this this template, and my tried and tested emails which you can simply drag and drop emails. PLUS I'll show you over 30 ways to promote your freebie, which will help you gain new clients and sell more (valued at £197)
BONUS 3 – Becoming an even Better Practitioner 
How to up your game as a therapist, with masterclasses from Sue Dyson and Kate Granshaw (valued at (147)
BONUS 4- Continuing Education
Access to my online Horse First Aid Course (valued at £297)
Access to my online Equine Nutrition Course (valued at £297) 
PLUS FAST ACTION BONUS 5 – Social Media or Website Audit
Join by 31st March midnight UK time and get my eyes on your website or social media page of your choice (£297)
If you pay in full you will also get a 45 minute 1-2-1 coaching session valued at £250
Total value of bonus £1882
I'm ready to go – I want to enrol 
Everything you want for your business is on the other side of this decision. You don't need to wait for permission to invest in yourself and your business.
One investment and a bonus 45 minute 1-2-1 call
Session 1 - Mindset for Success
In this call I will be teaching you my popular brain training for the busy system, so that you can be working on reprogramming your subconscious mind throughout the day. You'll discover some of the core beliefs that have been holding you back.
This is where the fun begins and the possibilities for success become endless.
Session 2 - Money Mindset
On this training we will work together to create a money map and uncover your true beliefs about money.
You will no longer feel awkward about telling people your prices, or feel compelled to randomly discount your services.
Session 3 - Position Your Offer
I will walk you through how to position your business correctly, how to find your calling in the equine or canine. A niche is critical to be an expert, stand out from the crowd and more importantly be remembered.
Expect clarity and breakthroughs from this session, that will make your marketing so much easier. 
Session 4 - Client Attraction
In this training I will walk you through proven ways to find more clients, including working with other professionals. This session will give you the skills to fill your diary for months to come.
Session 5 - Copy that Converts
On this call we will take a good look at your existing marketing and map out the ideal customer journey.  
Discover how to create copy for your website or social media that speaks directly to your perfect dream clients.
Session 6 - Working With Vets
Gaining veterinary referrals is really powerful for your business.
I will teach you my proven strategies that work to allow you to develop a strong working relationship with both canine and equine vets in your area. 
Session 7 - Your Online Presence
In this session I will demystify content creation, and explain how to build your online presence without frustration and overwhelm. Get my exact techniques for engaging content that doesn't take forever to create.
Session 8 - Creating New Income Streams
Discover how to add in new income streams into your business and learn my easy launch system. 
Imagine 90 days from now… You have more clients and a plan to implement again and again
Here is what you will discover in The Expert Academy:
✔️How to cultivate a mindset for success
✔️ How to position your business correctly and review your pricing
✔️ My proven system for working with vets
✔️ Ways to establish yourself as an expert
✔️ Marketing your business with ease so that people know who you are
✔️ Client attraction strategies that work
✔️ How to use social media to grow your business 
✔️ Money mindset reprogramming so you can finally stop random discounting and feeling bad about putting up your prices
✔️ Enjoy support from me and my team
✔️ Live group coaching calls throughout the 12 week program
✔️An incredible community to support and cheerlead as you grow and develop 
… And so much more.
Feeling totally unstoppable – waving goodbye to imposter style feelings
Having a new relationship with money and finally feeling worthy of receiving more money
Being supported along your business journey
Your diary full with your dream ideal clients
More income and working LESS
Putting up your prices – AND telling people about it
Having a clear plan for marketing your business
Knowing the actual steps to attract new clients
Wanting to reach out to vets and knowing what to say
Helping more horses and dogs and having a bigger impact
How would you feel with more clients, a fully booked out diary and a new income stream?
Relaxed, certain and in control. No more crazy busy weeks and then nothing. No more quiet months when you are wondering if you will have to get a job.
This could be you in just 90 days. 
No more struggling to pay your tax bill at the end of the year.
No more busy days with nothing to show for it at the end
I want support with my business -I'm in! 
Everything you want for your business is on the other side of this decision. You don't need to wait for permission to invest in yourself and your business.
One investment PLUS receive a bonus 45 minute 1-2-1 call
Who is The Expert Academy For? 
If making money in your business feels hard, you are guilty of random discounting and often doubt yourself then The Expert Academy is 100% for you.
No matter how hard you try you don't have the income to show for it.
You're stressed and close to burnout and you wish it could all be easier.
Until you tackle your mindset blocks and money fears you won't have the business success that you dream of.
DOES THIS SOUND FAMILIAR?
⭐ You feel like there is never enough money or time
⭐ The thought of putting your prices up is terrifying, or you've tried increasing your prices but you didn't tell any of your clients
⭐ You can be guilty of random discounting
⭐ You undercharge and over-deliver, people often expect you to work for free and you feel kind of resentful about that
⭐ You put off income producing tasks like sending invoices or chasing up clients who haven't paid you
⭐ Sometimes you feel guilty for loving your work – after all horses are your passion
⭐ And still you know you are capable of more, but feel so frustrated that you're not there yet
If any of the above (or more) feels like you then The Expert Academy could be just what you are looking for to gain more clients and take control of your money and mindset blocks.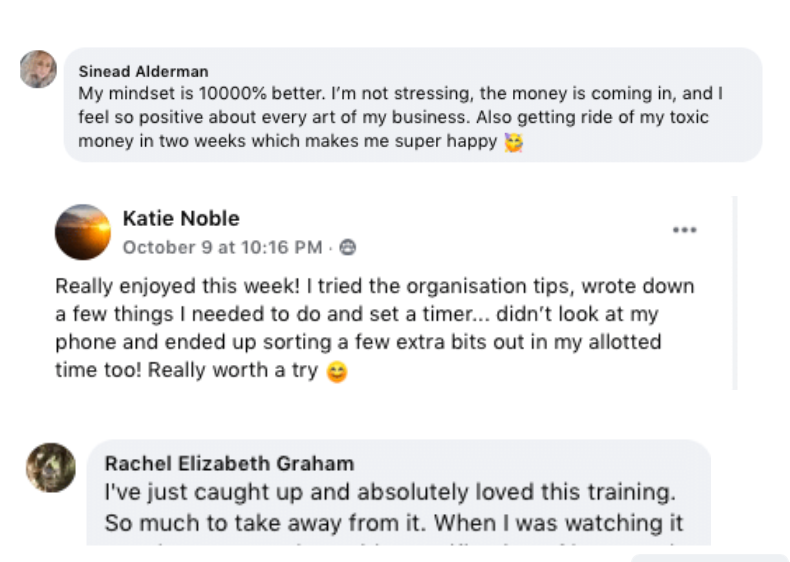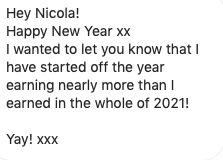 "My mindset and belief in myself have completely changed. I never thought I could earn that amount in a week ."
 "The Expert academy has been very inspirational, helped me through a lot of money blocks and steered me in the right direction with my new business. I would recommend your academy and training to anyone starting out and scared of what is needed in business.
Thank you so much, I have taken so much from the Expert Academy."
"I have tripled my monthly income since joining The Expert Academy."
"Before I had support, I felt lost and not knowing where I can go with my business. Now I feel supported, focus and better mindset and I'm making WAY more money in my business.."
"I highly recommend working with Nicola, and signing up for The Expert Academy. No matter where you are on your journey as an equine practitioner it will change your life!."
"2022 was my best year ever in business, thanks to the help and support of the Expert Academy. I've been in business for 10 years."
"The coaching brings business boss to an entirely new level! Nicola has helped me with mindset shifts I never thought possible. She is motivated and committed to her clients to help them get the best from themselves which has a major ripple effect into their business, relationships and life in general. Cannot recommend this programme enough. Invest in yourself, you will reap huge rewards."
" Since working with Nicola I have gone full time in my business, which meant I was finally able to get a puppy. I have also taken more time off than ever before"
"Creating additional income streams is my biggest takeaway from The Expert Academy.."
"Before The Expert Academy I had very little confidence and a bad relationship with money and always randomly discounted people and didn't appreciate my own worth. This year I've earned enough to buy my own horse ."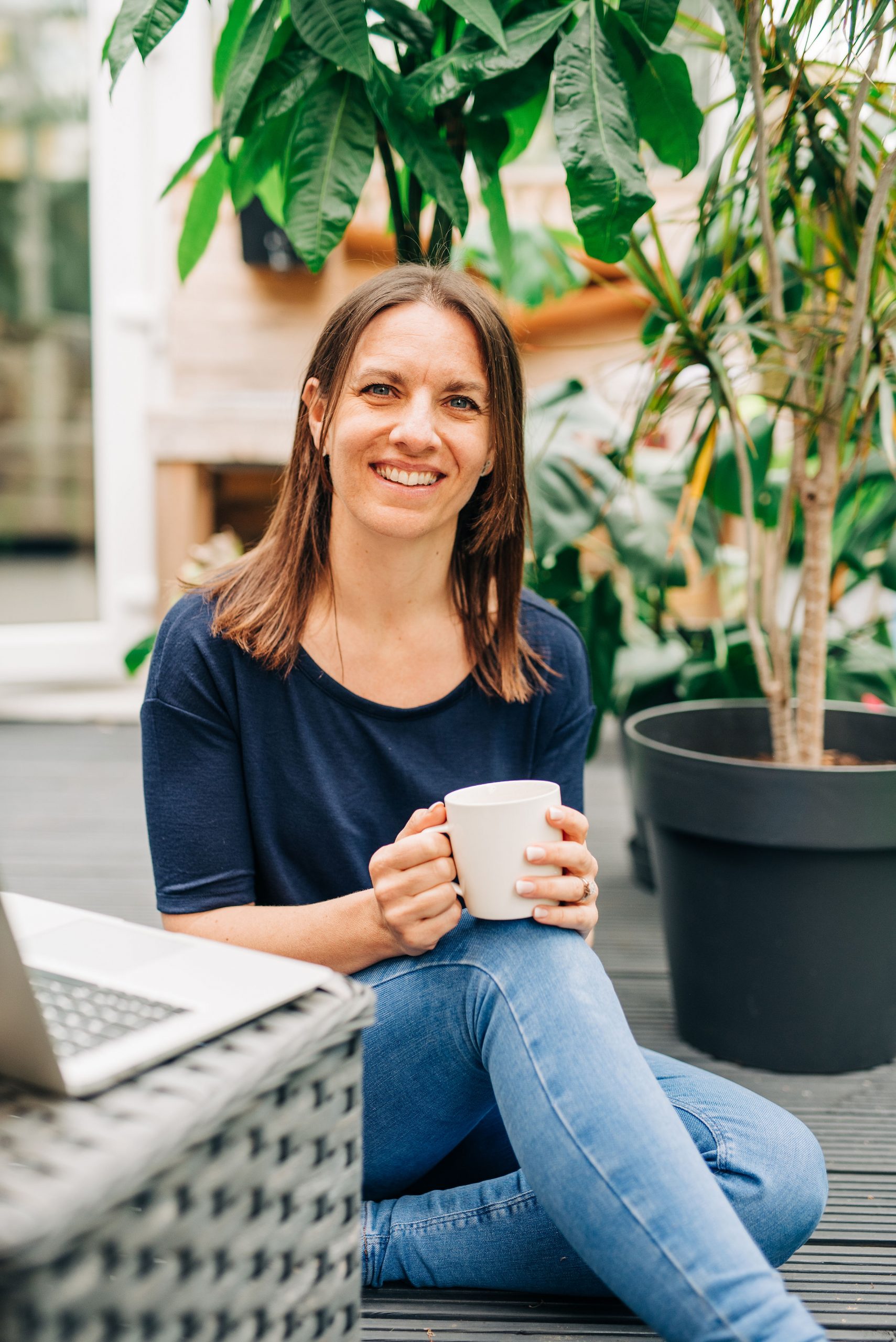 Q: What happens on the group calls?

We have 10 live sessions together, where I will teach you my signature system for positioning your business, attracting more clients and adding new income streams.  You will leave the call with clear action steps to go and implement right away.
Q: How much time do I need to join the program?
I suggest that you allow 90 minutes a week to take part in the training and implement the actions for that week. You also need to create 30 minutes within your day (this can be broken into smaller chunks of time) to work on yourself. 
Q: What happens at the end of the 90 days?
After your 90 days in The Expert Academy you will have the opportunity to move into one of my other programs, or graduate. On your graduation you will still have access to the learning resources, so you can continue to reuse the materials again and again, your time in our private community will come to an end. You are most welcome back at anytime in the future. 
Q: Do I get 1-2-1 help and support?
The Expert Academy focuses on group training only, you can learn so much from each other and the questions that others ask. If you are looking for 1-2-1 coaching then you need one of my bespoke packages. 
Q: Are there any bonuses?
Yes tons. You will get access to our vast training library of marketing and mindset resources, plus access to my Horse First Aid and Equine Nutrition Courses (valued at £297 each) as part of The Expert Academy. You will also receive worksheets, swipe copy, meditations and cheat sheets to help you as well.
Q: What results can I expect?
This live coaching course gives you proven step by step methods to find more clients and grow your business.
This training has helped a number of practitioners to grow their businesses, become fully booked and take control of their income. Like with anything you will get the results based on applying the information and putting the work in. You need to show up to the calls, and take action on the training.

Q: I'm new in business. Is The Expert Academy right for me? 
Yes 100%. One of the things I hear over and over is "I wish I'd done this sooner". Qualifying as a therapist doesn't mean you suddenly know how to run a business. Get my support and get your business off to a flying start. 
The support you will receive in The Expert Academy
A transformation of your mindset – use our audio brain training tools to change old limiting beliefs and input new positive thoughts each and every day
Live group calls to inspire and motivate you
A beautiful welcome pack with your new journal
Support from your community managers inside our private Facebook group – get your questions answered and share your highs and lows
My tried and tested methods of attracting clients and working with vets – these methods work and you can use them too
A framework to introduce a new income stream to your business – to even out your cashflow and allow you to make more income
My simple launch method to ensure you make sales
Ok it's time to decide ….
Change comes from action
Action is a lot easier with support
Remember I've been in your shoes …
Back in 2017 I was feeling just like you are right now
Lost and confused, but motivated and hungry for more.
I tried every free webinar, I learnt 'stuff' but struggled to implement it. 
Nothing seemed to quite fit with my business.
Working on your mindset, having a clear strategy for business AND being fully supported is what makes all the difference.
So it's time. Are you going to struggle on alone or come and join us? The Expert Academy changes lives, I see it over and over – are you ready?
Everything you want for your business is on the other side of this decision. You don't need to wait for permission to invest in yourself and your business.
Pay in full, and receive a bonus 45 minute 1-2-1 call